A fresh start of BIMplement – setting up a large-scale and flexible qualification methodology integrating technical, cross-craft and BIM related skills and competences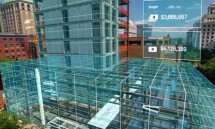 NZEB construction needs an enhanced systematic approach for the quality control of the entire process to reduce the gap between designed and actual performances of buildings. While focusing on ventilation and airtightness, BIMplement offers the trainers and the learners a wide range of tools that fit the objective of developing a fully qualified and equipped workforce, capable to implement, execute and perform all the necessary labour actions.
Main aim is to achieve an improved quality for NZEB construction and renovation by setting up a large scale, training, CPD and qualification schemes, addressing the entire process phases in a cross-crafts and cross level multidisciplinary approach, strengthened with hands-on and BIM-enhanced workplace learning tools. BIMplement represents a transferable method that will be tested during experimentations in territories with craftsmen and small and medium enterprises in France, Netherlands, Spain, Lithuania, and Poland. Regional Innovation Management Centre takes a lead in development and implementation of the replication and exploitation strategy leading to wider use of developed methodology accross different EU countries and areas.
Consortium members:
Alliance Villes Emploi, France
ASTUS Construction, France
STICHTING INSTITUUT VOOR STUDIE ENSTIMULERING VAN ONDERZOEK OP HETGEBIED VAN GEBOUWINSTALLATIES, Netherlands
STICHTING OPLEIDINGS- EN ONTWIKKELINGSFONDS VOOR HET TECHNISCH INSTALLATIEBEDRIJF*ST.POL.- EN ONTWIKK.FONDS TECH INSTALL.BEDR OTIB, Netherlands
Huygen Installatie Adviseurs, Netherlands
REGIONINIS INOVACIJU VADYBOS CENTRAS, Lithuania
LIETUVOS STATYBININKU ASOCIACIJA, Lithuania
INSTITUTO VALENCIANO DE LA EDIFICACION, Spain
SERVICIO VALENCIANO DE EMPLEO Y FORMACION, Spain
MOSTOSTAL WARSZAWA SA, Poland
CONSEIL DES ARCHITECTES D'EUROPE, Belgium
Project: Towards a learning building sector by setting up a large-scale and flexible qualification technical, cross-craft and BIM related and competences (BIMplement), contract No 745510
Web: http://www.bimplement-project.eu/
The project is funded under:
H2020-EU.3.3.1. – Reducing energy consumption and carbon foorpint by smart and sustainable use  H2020-EU.3.3.7. – Market uptake of energy innovation – building on Intelligent Energy Europe