The Centre will be engaged in international qualifications transfer activities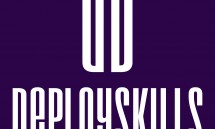 Regional Innovation Management Centre will help and facilitate adoption of internationally recognised qualifications at Lithuanian and Latvian regional vocational training institutions. The project DeploySkills aims at helping adult employees to adapt to rapidly changing technology environments and to embrace social skills. Due to challenges faced by the labour markets and regional economies, there is a need for a well-balanced marketing mix of the educational programmes, and some radical changes at programme and institutional levels, while looking for some very strong differentiating factors. While tackling inefficiency of labour market of Lithuanian and Latvian regions, improvement of the education system through introduction of systemic approach to the solution, while involving relevant stakeholders and applying innovative technologically and methodologically sound teaching and learning methods, could lead to impactful results, especially from the perspective of people striving to become the entrepreneurs or adjusting to rapidly changing demands for work quality.
The objective of the project is to enhance employability and encourage students to gain skills to help them with career progression, while providing recognition for learners' abilities and evidence of the skills required for success in the workplace. It is intended to carry out analysis of the current programs that are used to address targeted skills, and teaching processes that will lead to preparation of gap analysis and roadmap for introduction or update of the vocational programmes.
The project will make an analysis of the current programmes of Ventspils Vocational College and Panevezys Centre of Vocational Education, based on which a roadmap for programme development and deployment will be prepared. Latter four vocational training programmes will be updated and developed based on internationally recognised standards and using the best global practices Programme "Work Skills", Programme "Hospitality and Catering Principles" (Food and Beverage Service), "Practical Food Safety in Catering", "Beauty Therapy". Programme "Work Skills" includes self-management Skills, Self-assessment, Working in a Team, Giving and Receiving Feedback, Personal Skills for Leadership, Presentations for Work, Negotiation Skills and Persuasion in the Workplace, Critical Thinking, Solving Work-related Problems, Project Management Skills, Skills for Starting a Business. As a result of the project, two vocational training institutions will be capable of delivering high quality training programmes in compliance with international standards. The project is financed by the Interreg V-A Latvia – Lithuania Programme 2014-2020.