International Qualifications Transfer
Regional Innovation Management Centre facilitated adoption of internationally recognised Pearson BTEC qualifications at Lithuanian and Latvian regional vocational training institutions. The project LLI-415 "Deployment of high standards of knowledge, practical skills and understanding required for better employment in the regions" (Deploy-Skills) aimed at helping adult employees to adapt to rapidly changing technology environments and to embrace social skills. Due to challenges faced by the labour markets and regional economies, there was a need for a well-balanced marketing mix of the educational programmes, and some radical changes at programme and institutional levels, while looking for some very strong differentiating factors. While tackling inefficiency of labour market of Lithuanian and Latvian regions, improvement of the education system through introduction of systemic approach to the solution, while involving relevant stakeholders and applying innovative technologically and methodologically sound teaching and learning methods, could lead to impactful results, especially from the perspective of people striving to become the entrepreneurs or adjusting to rapidly changing demands for work quality.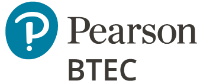 BIMplement – setting up a large-scale and flexible qualification methodology
ZEB construction needs an enhanced systematic approach for the quality control of the entire process to reduce the gap between designed and actual performances of buildings. While focusing on ventilation and airtightness, BIMplement offers the trainers and the learners a wide range of tools that fit the objective of developing a fully qualified and equipped workforce, capable to implement, execute and perform all the necessary labour actions.
Main aim is to achieve an improved quality for NZEB construction and renovation by setting up a large scale, training, CPD and qualification schemes, addressing the entire process phases in a cross-crafts and cross level multidisciplinary approach, strengthened with hands-on and BIM-enhanced workplace learning tools. BIMplement represents a transferable method that will be tested during experimentations in territories with craftsmen and small and medium enterprises in France, Netherlands, Spain, Lithuania, and Poland. Regional Innovation Management Centre takes a lead in development and implementation of the replication and exploitation strategy leading to wider use of developed methodology accross different EU countries and areas.
Consortium members:
Alliance Villes Emploi, France
ASTUS Construction, France
STICHTING INSTITUUT VOOR STUDIE ENSTIMULERING VAN ONDERZOEK OP HETGEBIED VAN GEBOUWINSTALLATIES, Netherlands
STICHTING OPLEIDINGS- EN ONTWIKKELINGSFONDS VOOR HET TECHNISCH INSTALLATIEBEDRIJF*ST.POL.- EN ONTWIKK.FONDS TECH INSTALL.BEDR OTIB, Netherlands
Huygen Installatie Adviseurs, Netherlands
REGIONINIS INOVACIJU VADYBOS CENTRAS, Lithuania
LIETUVOS STATYBININKU ASOCIACIJA, Lithuania
INSTITUTO VALENCIANO DE LA EDIFICACION, Spain
SERVICIO VALENCIANO DE EMPLEO Y FORMACION, Spain
MOSTOSTAL WARSZAWA SA, Poland
CONSEIL DES ARCHITECTES D'EUROPE, Belgium
Project: Towards a learning building sector by setting up a large-scale and flexible qualification technical, cross-craft and BIM related and competences (BIMplement), contract No 745510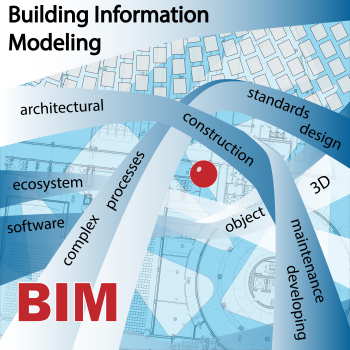 Cloud computing
Organizational focus on cost efficiencies is shifting towards enjoyment of transformational benefits of new Cloud based business models.
To this effect, after undertaking analysis of the needs of more than 60 ICT companies in selected regions of Lithuania and Belarus, Regional Innovation Management Center proposed the Cloud Computing Deployment Concept as a framework to spread, deploy, and promote migration to Cloud computing and also the use of Cloud computing among ICT providers and users (private and public sector).
Cloud Computing Deployment Concept enables development of favourable conditions in the selected regions for creating effective co-operation networks (clusters) in the ICT sector though raising the competence of ICT personnel, promotion of new start ups, technological innovations, while involving ICT users (private and public sector) in the R&D processes.
Involved organizations: Vilnius University, Lithuanian Innovation and Technology Institute, Scientific and Technological Association Infopark (Belarus), Yanka Kupala State University of Grodno.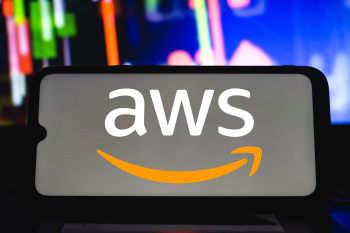 Building Information Modeling (BIM)
To provide full coverage of different professional services that make up the construction sector, the term AEC (Architecture, Construction, Engineering) was coined. Building Information Modeling (BIM) technology has become a strategically important tool in the AEC market over the past decade. BIM is a new method for collaborative work. It changes how professionals visualize, communicate and coordinate construction-related digital data. BIM helps construction professionals to improve productivity, efficiency, quality and safety on their projects. Recent studies indicate that three-quarters of contractors using BIM globally report positive ROI on their BIM investments.
Currently, RIMC is involved in BIM-TRAIN initiative, which intends to transfer and validate an innovative BIM training system to different Lithuanian, Latvian, and Dutch educational levels. BIMTRAIN aims to encourage the cooperation between educational sector and the world of work, while creating common training tools, based on the innovative and effective methodologies, valorizing, them through the virtual environments, using both informal and collaborative learning processes.
Involved organizations: UAB "AGA CAD", Itannex, Vilnius Builders Training Center, Vilnius Gediminas Technical University, SIA "AGA CAD", Riga Technical University.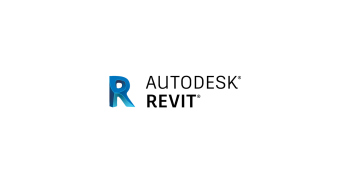 Energy efficiency and renewable energy measures in buildings
Green paper on Energy Efficiency prepared by the European Commission pointed to building sector constituting 40% of energy demand in Europe, as an area, where substantial energy saving could be realized.
European Directive 2010/31/EU on the Energy Performance of Buildings (EPBD) proposed renewed definition and requirements for 'nearly zero energy buildings' for all EU member states.
While-realizing EPBD initiative in Lithuania, Regional Innovation Management Center facilitated the process of national consensus, through 5 major rounds involving at least 70 organizations (companies, universities, vocational training institutions, business associations, governmental agencies) regarding qualifications roadmap leading to more qualified craft and blue collar workers required for the construction of energy efficient buildings and the use of technologies related to renewable energy resources.
Currently, Regional Innovation Management Center is involved in BUILD Up Skills ENERGOTRAIN initiative aimed at development and establishment of a voluntary system for development and recognition of professional competences and skills of the building workforce in Lithuania in relation to requirements for nearly zero energy buildings.
Involved organizations: Vilnius Gediminas Technical University, Certification Center of Building Products, Lithuanian Builders Association, National Association of Passive House, Centre of Training for Energy Specialists, Vilnius Jeruzales Labour Market Training Center, Vilnius Builders Training Center.