Cloud computing
Organizational focus on cost efficiencies is shifting towards enjoyment of transformational benefits of new Cloud based business models.
To this effect, after undertaking analysis of the needs of more than 60 ICT companies in selected regions of Lithuania and Belarus, Regional Innovation Management Center proposed the Cloud Computing Deployment Concept as a framework to spread, deploy, and promote migration to Cloud computing and also the use of Cloud computing among ICT providers and users (private and public sector).
Cloud Computing Deployment Concept enables development of favourable conditions in the selected regions for creating effective co-operation networks (clusters) in the ICT sector though raising the competence of ICT personnel, promotion of new start ups, technological innovations, while involving ICT users (private and public sector) in the R&D processes.
Involved organizations: Vilnius University, Lithuanian Innovation and Technology Institute, Scientific and Technological Association Infopark (Belarus), Yanka Kupala State University of Grodno.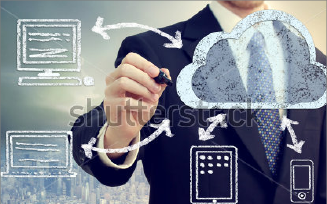 Building Information Modeling (BIM)
To provide full coverage of different professional services that make up the construction sector, the term AEC (Architecture, Construction, Engineering) was coined. Building Information Modeling (BIM) technology has become a strategically important tool in the AEC market over the past decade. BIM is a new method for collaborative work. It changes how professionals visualize, communicate and coordinate construction-related digital data. BIM helps construction professionals to improve productivity, efficiency, quality and safety on their projects. Recent studies indicate that three-quarters of contractors using BIM globally report positive ROI on their BIM investments.
Currently, RIMC is involved in BIM-TRAIN initiative, which intends to transfer and validate an innovative BIM training system to different Lithuanian, Latvian, and Dutch educational levels. BIMTRAIN aims to encourage the cooperation between educational sector and the world of work, while creating common training tools, based on the innovative and effective methodologies, valorizing, them through the virtual environments, using both informal and collaborative learning processes.
Involved organizations: UAB "AGA CAD", Itannex, Vilnius Builders Training Center, Vilnius Gediminas Technical University, SIA "AGA CAD", Riga Technical University.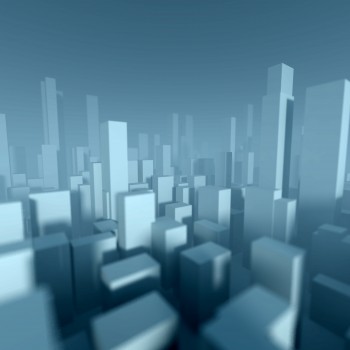 Energy efficiency and renewable energy measures in buildings
Green paper on Energy Efficiency prepared by the European Commission pointed to building sector constituting 40% of energy demand in Europe, as an area, where substantial energy saving could be realized.
European Directive 2010/31/EU on the Energy Performance of Buildings (EPBD) proposed renewed definition and requirements for 'nearly zero energy buildings' for all EU member states.
While-realizing EPBD initiative in Lithuania, Regional Innovation Management Center facilitated the process of national consensus, through 5 major rounds involving at least 70 organizations (companies, universities, vocational training institutions, business associations, governmental agencies) regarding qualifications roadmap leading to more qualified craft and blue collar workers required for the construction of energy efficient buildings and the use of technologies related to renewable energy resources.
Currently, Regional Innovation Management Center is involved in BUILD Up Skills ENERGOTRAIN initiative aimed at development and establishment of a voluntary system for development and recognition of professional competences and skills of the building workforce in Lithuania in relation to requirements for nearly zero energy buildings.
Involved organizations: Vilnius Gediminas Technical University, Certification Center of Building Products, Lithuanian Builders Association, National Association of Passive House, Centre of Training for Energy Specialists, Vilnius Jeruzales Labour Market Training Center, Vilnius Builders Training Center.